Draw Girdle profile instead of Girdle curve
We recommend to use the new types of marking line Girdle profile crown and Girdle profile pavilion. These types of lines set as default instead of Girdle curve and you can set back Girdle curve line in the Line template panel.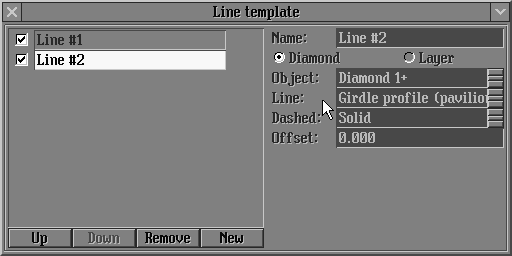 Girdle profile line is drawing on the semi polished rough model similar to the shape of the diamond girdle.